A good level of airtightness of the building envelope is an essential element for its overall functioning, particularly energy-efficient projects. Partel building materials were tested to ensure you can radically improve energy consumption and meet the highest technical standards.
System Components tested in compliance with DIN EN 12114: 
The adhesive tape CONEXO was used for overlapping joining of the vapour retardant membrane in accordance with the manufacturer's instructions. For the connection of the OSB-panels, the adhesive tape VARA SEAL was used. The connection with concrete was carried out using the adhesive tape ACRABOND.
This resulted in an air permeability value of 0.01 (±0.002) m³/(hm²) standardised for a test pressure of 50 Pa. The baseline requirement for phA – the highest level of certification – is ≤0.10 @50 Pa [m3/(hm2)]  and the Partel IZOPERM PLUS airtightness system exceeded this significantly with a test result that demonstrated its performance and achieved a certification class "A". The highest phA Class ensures you the best energy efficiency standard for your sustainable building.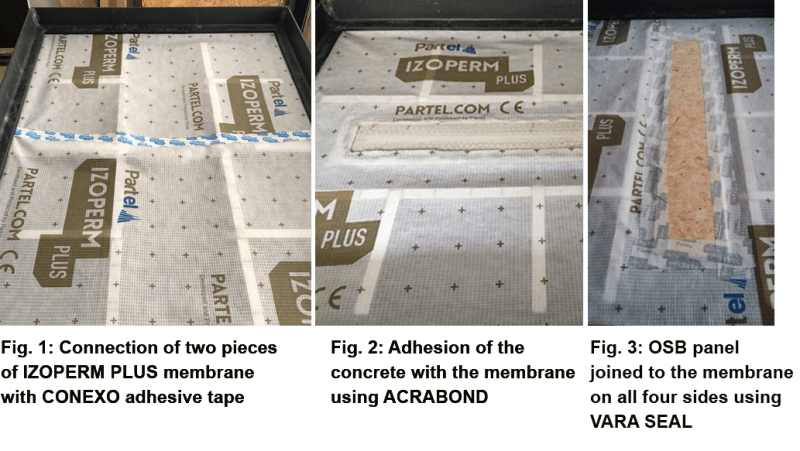 The IZOPERM PLUS airtightness system is developed by Partel and supplied in Ireland, UK, and North America and has been certified as a Passivhaus component.
The Partel system  was already used in dozen of low-energy projects within Europe, here are some of them:
Sussex Low-Energy build, UK >> Details
Lansdowne Place Development, Ireland >> Details
3 Park Place, Ireland >> Details