A greater emphasis is now being placed on creating more efficient, more durable and healthier environments by architects, builders, engineers and contractors alike. Today's building professionals need an integrated airtight solution they can trust to perform and make their job easier and faster, despite the construction challenges. This needs to be achieved without sacrificing their sustainable development goals for new and retrofitted buildings.
Inspired by construction challenges, Partel is launching a new airtight system – VARA FLUID – superior airtightness for buildings performance. These products bring all of Partel's expertise together to create the most effective solution that improves the energy efficiency of the building fabric.
It's about the right air and vapour control layer
VARA FLUID is a water-based, liquid applied membrane, developed to offer a superior air and water barrier against the negative effects of condensation and to reduce air infiltration through the exterior walls.
This fluid membrane provides unbeatable protection of the building fabric, minimizing the risk of damp and mould and increasing the safety of the structure in any climate.
The VARA FLUID system was designed to be used by the low-energy building sector, created to meet the highest demands of commercial and residential projects.
Suitable for the internal and external side of the building structure, it ensures a continuous, flexible airtightness layer while providing permanent elasticity due to fluid-applied installation.
Smart. Fast. Easy: All in a single component
This smart, permeable membrane provides advanced protection and breathable features, allowing vapour to escape and dry the structure of your building.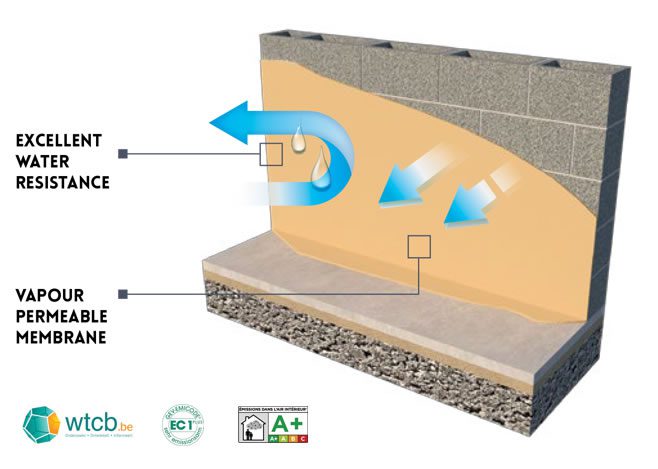 It's a ready-to-use component, can be sprayed, pressure rolled or brushed, both vertically and horizontally. This accelerates the application process, making it perfect for large projects and surfaces. The majority of fluid membranes on the market today have a drying time of approximately 24 h. VARA FLUID has a normal drying time of 30-120 minutes, so you can be sure that you keep your project on time.
Once the layer is dry, it results in a durable membrane that maintains the integrity of connections over the long-term, in any type of building.
Low VOC formula
Due to its Low VOC formula, VARA FLUID meets the strictest environmental standards – EC1 Plus according to GEV Emicode – it means it's safe for the environment and increases occupant comfort by providing healthier indoor air.
Compatible with a wide range of elements of the building fabric
Extremely versatile, VARA FLUID ensures complete coverage and strong adhesion on various substrates like brick, masonry, timber, concrete / cellular concrete, OSB, plywood, stone and many more, providing seamless airtightness in a simplified method.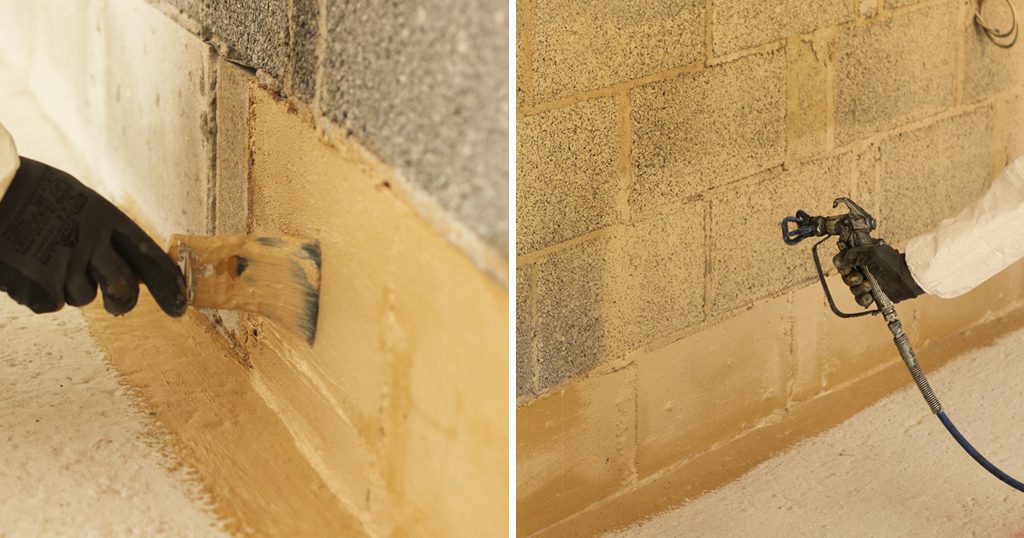 Completely multi-functional
This fluid applied membrane is excellent for complex details such as doors, windows, corners, pipe penetrations and general construction joints. There is no need for primer, it can be applied directly to the surface after the building substrate has been properly prepared. VARA FLUID Brush covers up irregularly shaped connections – cracks and joints up to 2 mm resulting in an ideal base for paint or plaster.
More information about Partel VARA FLUID system, here.