Partel, a leading manufacturer of air and windtight systems for the building envelope, is thrilled to announce the launch of its groundbreaking line of airtight solutions for detail sealing – KABSEAL – in addition to its new product, ELECTRISEAL BOX an airtight electrical back box. One of the most complete ranges of solutions in its category KABSEAL brand features airtight pipe and cable grommets, along with radon grommets. With a focus on exceptional performance, reliability and energy efficiency, these innovative products are set to revolutionise the market.
Airtight Cable Grommets:
Featuring cutting-edge technology, our passive house certified – phA Class, airtight cable grommets, KABSEAL PRO and KABSEAL PRO 6, offer reliable solutions for sealing cable penetrations. Available in various dimensions and suitable for internal and external use, these grommets ensure a secure and permanent airtight seal, effectively preventing air leakage and optimising energy efficiency. Specially designed for multi-cable use, KABSEAL PRO 6 can accommodate multiple cables, making installations hassle-free. With their user-friendly installation and exceptional durability, they deliver long-lasting performance in residential, commercial and industrial settings.
Airtight Pipe Grommets:
Our Passive House Certified – phA Class, airtight pipe grommets, KABSEAL PRO and KABSEAL HEAT, redefine sealing standards for pipe penetrations. They are available in various sizes and seamlessly integrate into the building envelope, accommodating different pipe diameters. KABSEAL HEAT, a remarkable heat-resistant grommet of up to 250°C, is ideal for sealing exhaust pipes and other temperature-sensitive openings. The advanced safe design and superior sealing capabilities of these pipe grommets eliminate air leaks, providing unmatched protection against energy loss.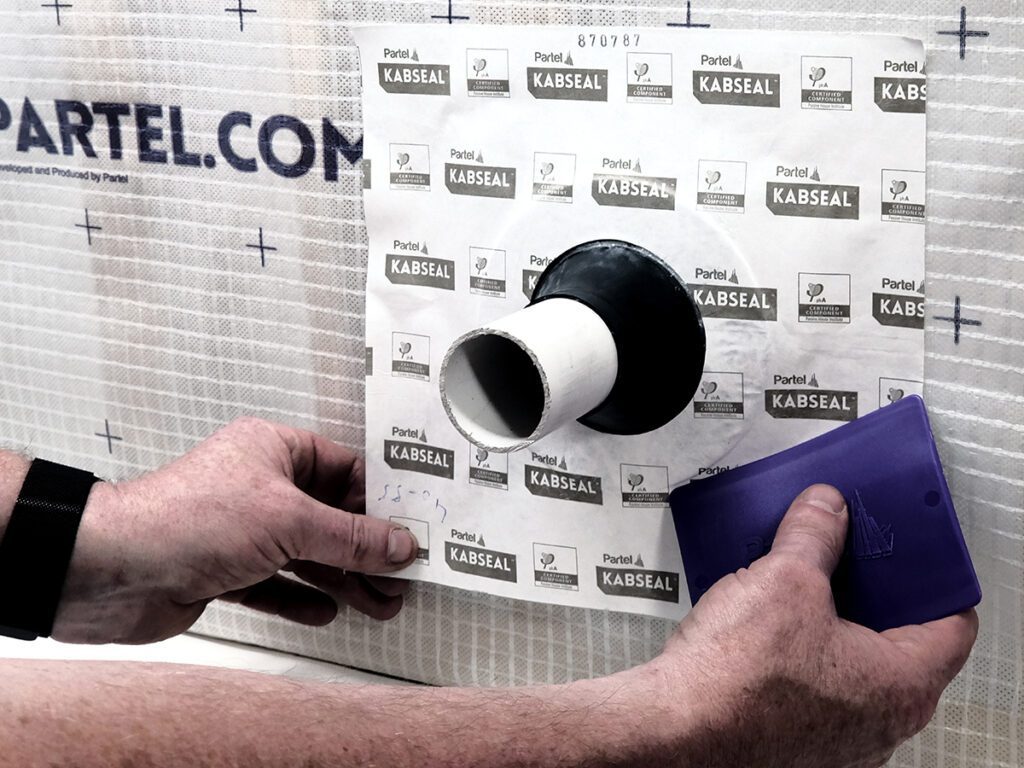 Airtight Radon Grommets:
Our airtight pipe and cable grommets, KABSEAL GAS and KABSEAL SLAB are specifically designed to address the unique challenges of radon mitigation systems. By creating an airtight seal around pipe, cable and supply line penetrations, these grommets prevent the entry of radon gas into living spaces, ensuring the health and safety of occupants. These grommets are an essential component in radon mitigation strategies, offering peace of mind and compliance with regulatory standards.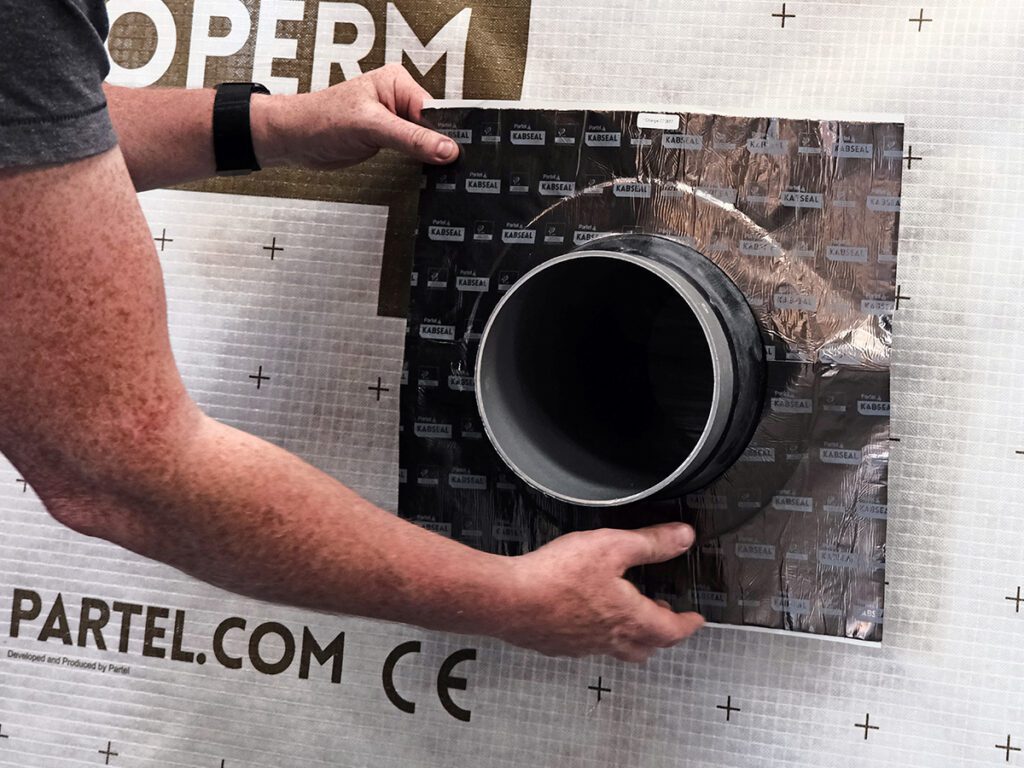 Airtight Conduit Seals:
KABSEAL CAP, is an extremely practical airtight conduit seal designed to provide a fast and convenient solution for creating secure and durable seals around multiple cables within a conduit. With its versatile range of sizes, KABSEAL CAP offers a suitable option for various conduit dimensions, ensuring a perfect fit for your specific requirements. Engineered to facilitate smokeproof and airtight connections, this product is equally adept at sealing empty conduits, providing a comprehensive solution for all your electrical installation needs.
Airtight Electrical Back Box:
Introducing a game-changer in electrical installations, our airtight electrical back box – ELECTRISEAL BOX, is engineered to enhance safety and energy efficiency. ELECTRISEAL BOX creates an airtight seal around electrical connections, preventing air leaks and the ingress of dust and moisture. With its robust construction and compatibility with standard electrical fixtures, these back boxes are a must-have for residential and commercial electrical systems.

Partel is proud to unveil our comprehensive range of airtight solutions – KABSEAL," said Hugh Whiriskey CEO of Partel. "These innovative products demonstrate our commitment to providing reliable, efficient, and sustainable solutions that meet the evolving needs of our customers.
The KABSEAL range of airtight solutions from Partel is available in various sizes and configurations to suit different applications and installations. Detailed information and technical specifications can be found on partel.co.uk. For further assistance, please reach out to our sales team at [email protected]