Project Description
New housing Construction has been a top priority for local authorities in Ireland and Broadford Court in Ballinteer, Dublin is another important addition to social housing. This energy-efficient construction consists of 21 residences and a common room specifically designed for senior citizens.
Priority was given to passive energy control measures to ensure residents' comfort and facilitate subsequent self-service.
Key Information
The DLR County Council further took the initiative to build these new homes to the highest standards of quality and energy efficiency using an adequate ventilation strategy. It is carried out with particular emphasis on the simplicity of use of the measures by the inhabitants.
For this, they chose to implement decentralised ventilation with heat recovery, for which Partel designed and supplied highly efficient systems' like Lunos eGo, Lunos e260, Lunos Silvento ec, and required accessories.
Cold and damp housing can lead to increased sickness including respiratory problems, or colds. These can be a serious problem for seniors.
The functional rooms such as bathrooms and kitchens must be permanently ventilated. These were equipped with Lunos eGo due to its smaller, compact, and user-independent, demand-based control system. The silent functionalities when the unit runs ensure a constant fresh air. LUNOS eGo systems operate as a single unit system, the dual fans provide continuous ventilation within the space, without the need for ductwork. It has a very low power consumption ensuring it is unique in terms of energy efficiency, making an active contribution to environmental protection and at the same time saving the tenants costs.
Lunos e260 were installed in living rooms and bedrooms to provide healthy balanced ventilation for the occupants, they are recognized as extremely energy efficient and easily achieve the class A+. With classified wind pressure stability and high volume flows, the e260 is a reference device in its class.
All the utility areas and small enclosed rooms are fitted out with Lunos Silvento ec – supplied by Partel thanks for its proven functionality and comfort. It's eco- friendly technology removes the pollutants, such as moisture, carbon dioxide and external fumes, humid air helping to maintaining good indoor air quality and creating a better living environment for the elderly. Apart from that Silvento ec is easy to install and prevents rising energy costs, reduces power consumption and improves energy efficiency.
Lunos Metal Grille and Lunos Outer Hood range were installed outside of each residence for the supply and exhaust of cooled and heated air in the residences.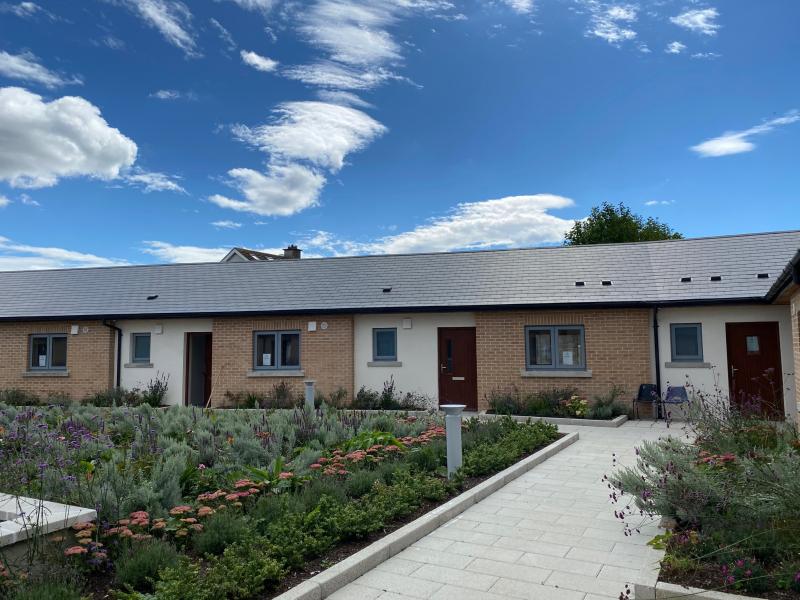 All three Lunos  systems were used in combination as a unified system to deliver powerful, quiet, efficient ventilation, assuring good indoor air quality and comfort for senior citizens while being affordable, reliable, and easy to install and maintain.
Senior citizen development project is being built by Glenman Corporation, Galway and the mechanical work is carried out by TMech, Cork. Construction commenced in August 2017 and is expected to be completed in the first quarter of 2021.
In conclusion, the final project takes advantage of all opportunities that the site plan and the urban approach offer. Its architectural resolution has a passive design approach during the useful life of the building as well as a social attitude.
Project Details
Project Type:  Low-energy Residential Development
Location: Dublin, Ireland
Engineers: T5
Architect: DMOD
Building Contractor: Glenman Corporation
Completion: 2021