Project Information
Peter Nickels as both client and architect, transformed and renovated their 1970s dwelling in South Dublin's suburbs to a modern detached, energy-efficient home and office, by adding an extra storey and creating a smartly designed building.
The ultimate aim of this project was to design a taller building, radically reduce the building's energy consumption, maintain the structural integrity of the building fabric, increase thermal comfort for the occupants, and reduce carbon emissions.
A suite of passive strategies was implemented to meet the requirements of the EnerPHit standard. The project incorporated superior airtightness, green thermal bridging solutions, blockwork insulation on the external structure, triple-glazed windows, and mechanical ventilation with heat recovery to attain an A3 energy efficiency rating.
Airtightness
Creating an airtight and insulated building envelope is the cornerstone of a Deep Energy Retrofit. Partel's IZOPERM PLUS phA certified airtight product system delivered maximum airtightness in The Willows project.
The membrane was carefully fitted behind the joist ends, partition walls, and service cavity battens to the roof to form a continuous airtightness barrier system. The overlaps between the membranes are securely sealed with CONEXO MULTISEAL adhesive tape to create durable connections.
IZOPERM PLUS vapour control membrane together with CONEXO MULTISEAL – airtight and windtight adhesive tape provides the essential features of vapour permeability and airtightness in one system. It also vividly reduces the risk of condensation, enhances thermal performance, and, as a result, improves energy efficiency.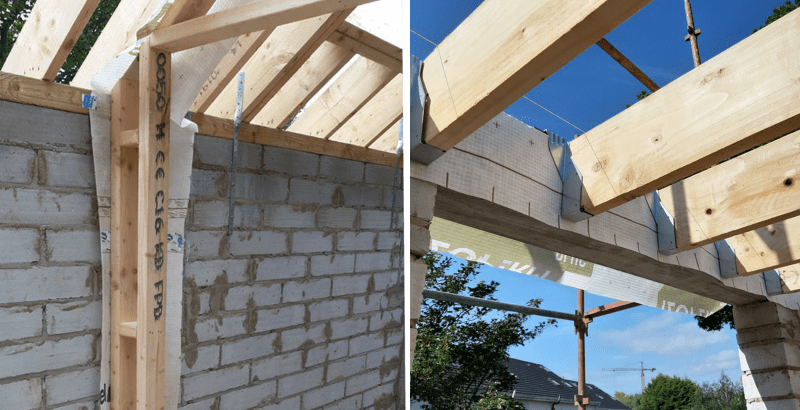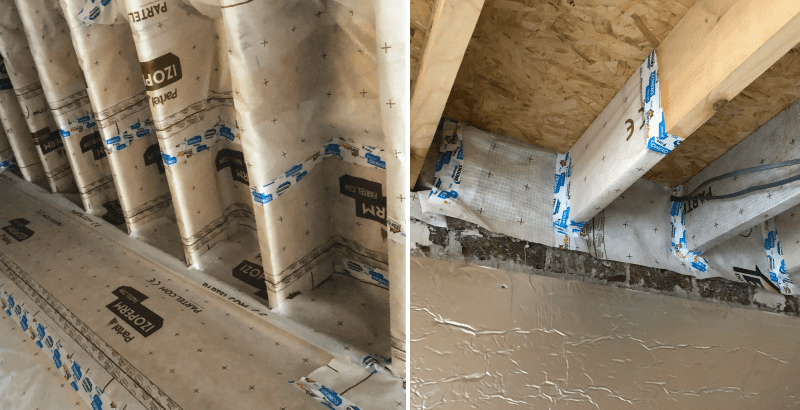 Windows
Triple-glazed windows with excellent thermal performance are required in a Passive House as they ensure a high level of interior comfort and reduced energy costs. Another point to consider is the airtightness of windows; Partel VARA SEAL tape was used to seal around window frames to provide a consistent air seal between the window and the wall.
VARA SEAL is our phA Class acrylic adhesive multi-functional airtight tape engineered to withstand high temperature, moisture, and humidity while making the installation process quick and effortless.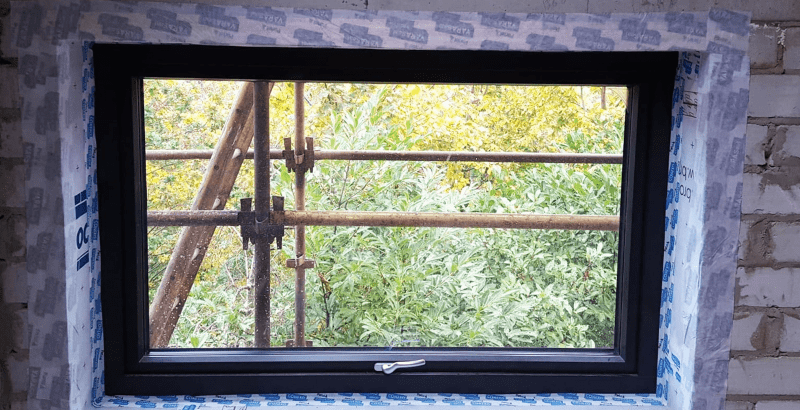 Thermal Bridging – green structural solution
Thermal bridging has been identified as a key contributor to heat loss through the building envelope. Angelo Babos chose Partel ALMA VERT for structural insulation for windows/door threshold to limit heat and cold air transmission in the building envelope and to reduce the possibility of condensation and mold formation.
Partel ALMA VERT thermal break is produced from recycled PET material and is designed to improve building energy efficiency. It eliminates the cold bridges ensuring that the insulation line is continuous with no weak areas.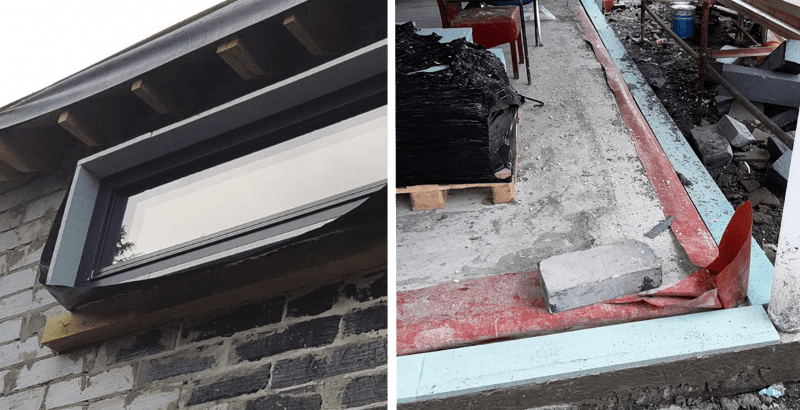 Results and Energy Rating
The Willows project achieved an excellent A3 Building Energy Rating at 54.16 kWh/m2/yr, up from a D2 rating at 295.2 kWh/m2/yr. It has an Energy Performance Coefficient of 0.43 and a Carbon Performance Coefficient of 0.401.
The airtightness results were 0.98 (m3/hr)/m2 at 50 Pa, a significant decrease from the previous value of 11.32 (m3/hr)/m2 at 50 Pa.
Excellent U-values of the building fabric combined with an extraordinary airtightness keep the energy consumption to just 33.76 kWh/m2/yr.
Embodied Carbon

Using the ENERphit standard, a building can minimize carbon emissions to the bare minimum by reducing its operating energy demands. However, as we move closer to a net-zero carbon future, it's essential to pay attention to the embodied carbon in buildings. This project serves as an example of one way to accomplish this.
The embedded CO2e emissions of the building were computed using PHribbon, resulting in 79.1t CO2e, or 282 kg CO2e /m2 GIA, when assessed under the RIBA 2030 Climate Challenge.
The most prominent element contributing to this total was the external walls, including new and retrofitted walls, solar PV array, a new roof system, building services, windows, doors and roof windows, the steel frame, and demolition.
This newly upgraded building is fully compliant with the current Part L Building Regulations. It serves as an example of a large-scale, net-zero-energy retrofit showcasing a set of strategies that can be adapted to fulfill Ireland's NZEB targets.
Read Passive House Accelerator magazine to learn more about how the Partel smart airtight system benefited this energy-efficient renovation. Read the full article.
Project Details
Building Type: Detached 251m2 (TFA)home and office, created from the 179 m2 1970s dwelling
Location: Urban site, Dartry, Dublin 6
Architect: Peter Nickels Architects
Main Contractor: Leopardstown Construction
Building Energy Rating: A3
Passive House Certification: Pre- Submission for Enerphit Certification
Completion date: September 2020
Photography by Andrew Campion