In place of buying their first home together, the young family stepped into the world of self-building, deciding on a housing development site within a charming village in Herefordshire, UK.
The property with an area of 0.28 acres which hosted an old cottage with an extension, a detached garage, and a shed were transformed into two new, complementary oak frame cottages based on a country-style cottage design by Oakwrights.
Decentralised Ventilation for Controlled Indoor Air Quality
The ventilation system was key for the young couple's new house. After achieving an airtightness of 1.51, it was imperative to integrate ventilation to ensure their home is as energy-efficient and comfortable as possible.
Partel consulted with Oakwrights to design a smart ventilation system that improves air quality and enables them to reduce energy costs. LUNOS e2 heat recovery ventilation units supplied by Partel were installed in all living spaces such as the living room, kitchen, and bedrooms. The versatile installation option, extremely compact fans, and highly energy-efficiency operation made them ideal for this residential project.

"With no real ceiling space, we pursued a non-centralised system called LUNOS. Independent fans are electronically controlled, so there was no need for ducting around our cottage or a central unit," said Charlie, Homeowner and Managing Director of Oakwrights.
The result is a warmly oak home, super-bright, with constant clean and hygienic indoor air. Explore the architectural journey and see how the initial design became a reality in a VIDEO tour.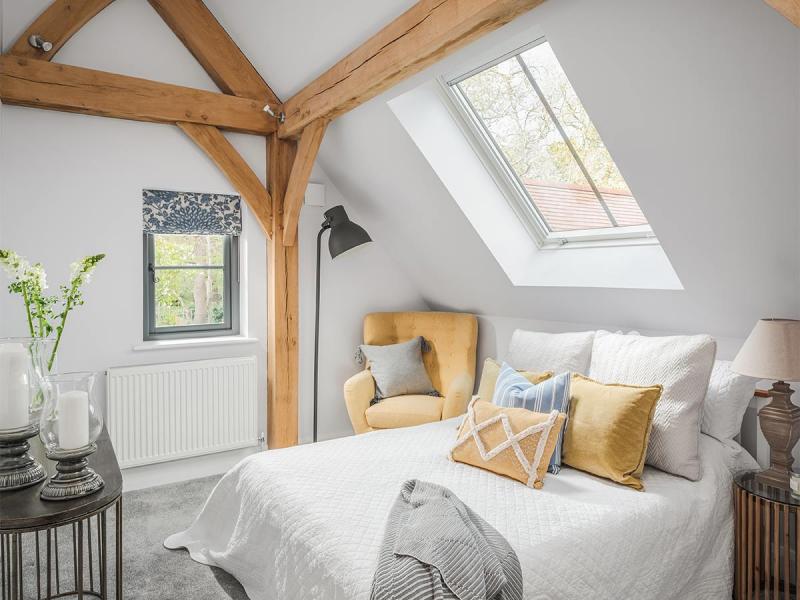 Project type: Low Energy Build
Location: Herefordshire, UK
Building: Single-Family Cottage
Build route: Oakwrights
Completion: 2020